Hello everybody,
As the title says, I look for some help to configure the AI behaviour, especially the suspension, for the car I'm working on now. Look at the pictures below :
Here is how the car behaves when I'm behind the wheel, and this is how the car should more or less behave...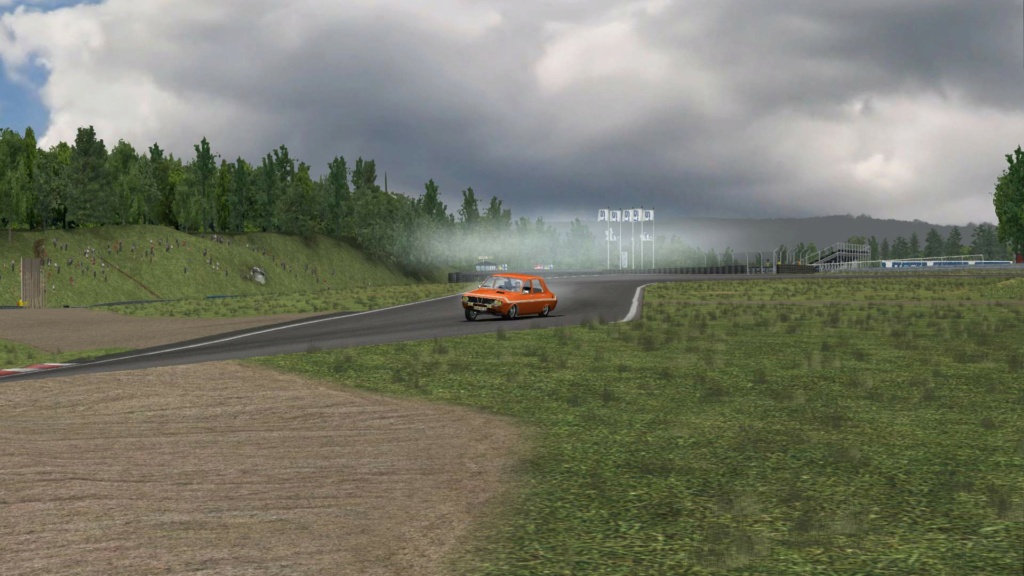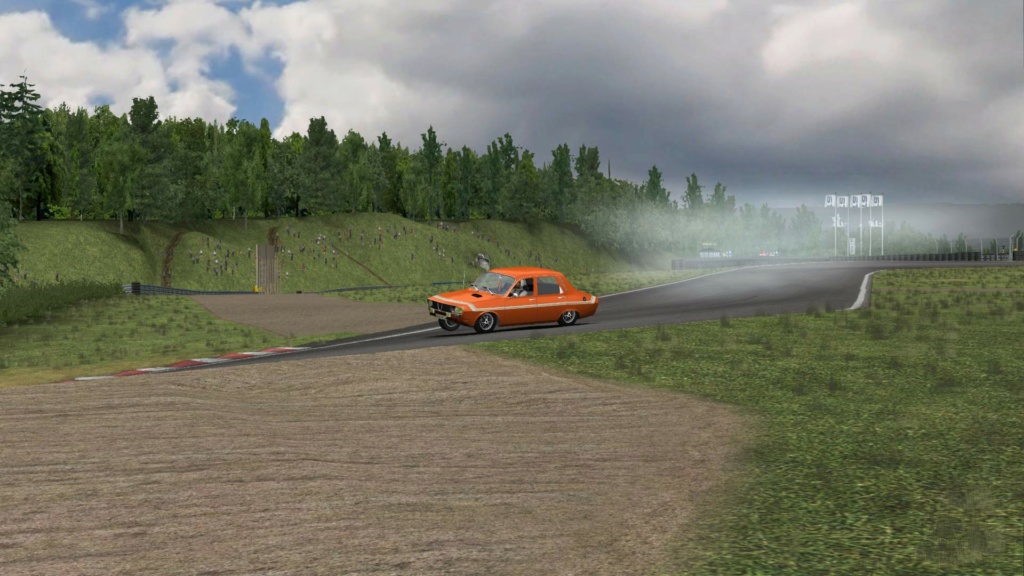 And here is what happens when the AI drives. It's completely unrealistic, the car has almost no body roll, the suspension seems to be soft vertically as it has correct travel up and down, but looks very hard laterally...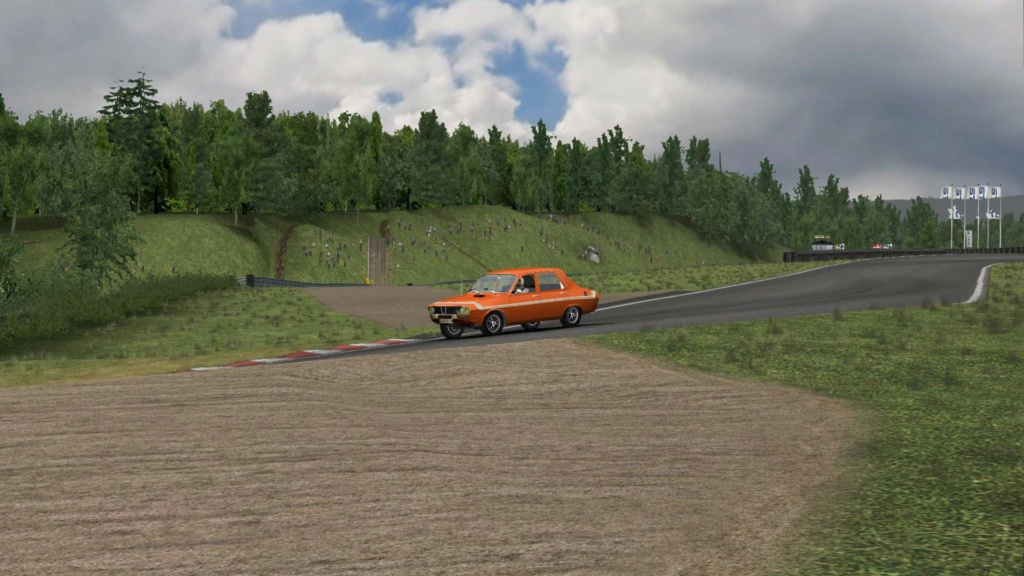 I've worked on these settings in the HDC :
AIEvenSuspension=1.0            // averages out spring and damper rates to improve stability (0.0 - 1.0)
AISpringRate=1.0              // spring rate adjustment for AI physics (improves stability)
AIDamperSlow=0.5              // contribution of average slow damper into simple AI damper
AIDamperFast=0.5                // contribution of average fast damper into simple AI damper
AIDownforceZArm=0.0           // hard-coded center-of-pressure offset from vehicle CG
AIDownforceBias=0.0             // bias between setup and hard-coded value (0.0-1.0)
AITorqueStab=(1.0, 1.0, 1.0)   // torque adjustment to keep AI stable
I've tried dozens and dozens of variations, got some crazy results like the car bouncing everywhere or moving below the road, but I never managed to get something approaching the non-AI behaviour of the car.
Any suggestion is welcome. I'd really like to get a visually better AI as the races in the Gordini Cup were very spectacular, but in game they look rather lame for the moment.