The recent 1963 BSCC skin pack that silent_gxg released got me thinking about the cars that were raced back in the day but always get missed when the latest race game appears.
Anyone who's seen the mods I've made will know I tend to go for the less obvious cars but that means source material is often hard to come by. So I had an idea for a thread where lesser moddled stuff can be shared and maybe that'll lead to a few more mods getting made  
 Here's a few pics of some of the 3d I have on my hard drives. Now I know with the snail like pace I work at I wont get all or even most of these done so If anyone wants to take any of them on just let me know and I'll supply what I've got. Feel free to post pics and links of any similar stuff you have or know about and we just might get to race something other than the usual sim game fodder!
I'll start with an actual work in progress: Austin A50 Cambridge and (eventually) A90 Westminster;
The Westy was the first ever BSCC Champion back in 1958 in the hands of Jack Sears. This is from the Friday Night Bangers mod and despite being low poly it's a nice model. It's had a lot done to it since like the front valance, windows and chrome etc and there's still a long way to go. It really could do with an accurate dash making for it if anyone can help?
Here's a few largely unstarted drive dwellers that will hopefully see the light of day sometime...
Ford 100E;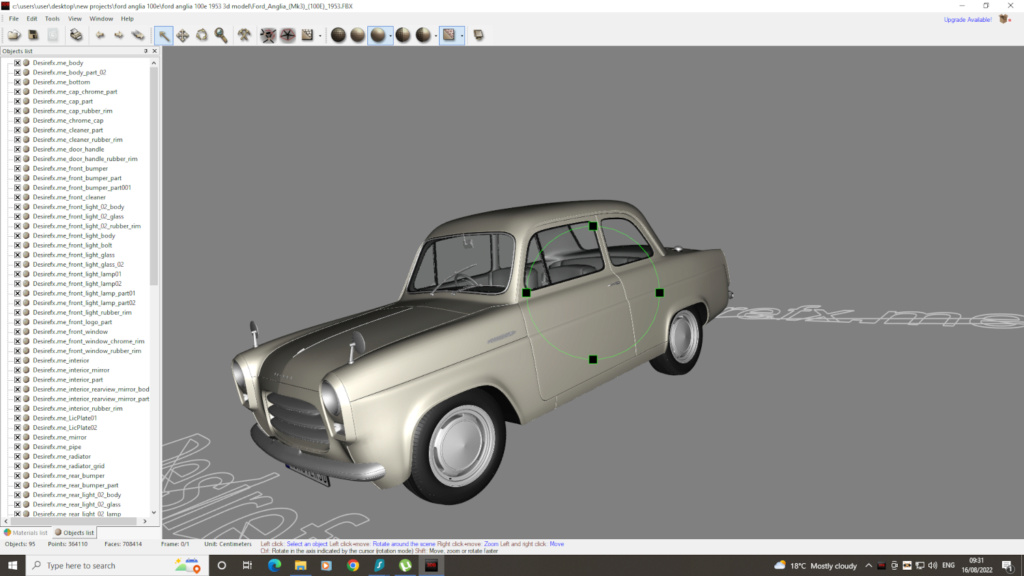 I really want to build this at some point. It'd make a good competitor for Nig's A35's. I also want to update my old Anglia 105E mod with the Forza 3d too...
Jaguar MK8;
Another on the 'want to' list! I'd love to see more 50's cars and these big lumps were raced up to the Jag MK1 and MK2 taking over.
Ford Consul MK2: speaking of the 1950's this looked like a good candidate. It was a STL file that only cost £1.89 but was about £1.88 overpriced! It turned out looking like it was moddled in icing on a cake;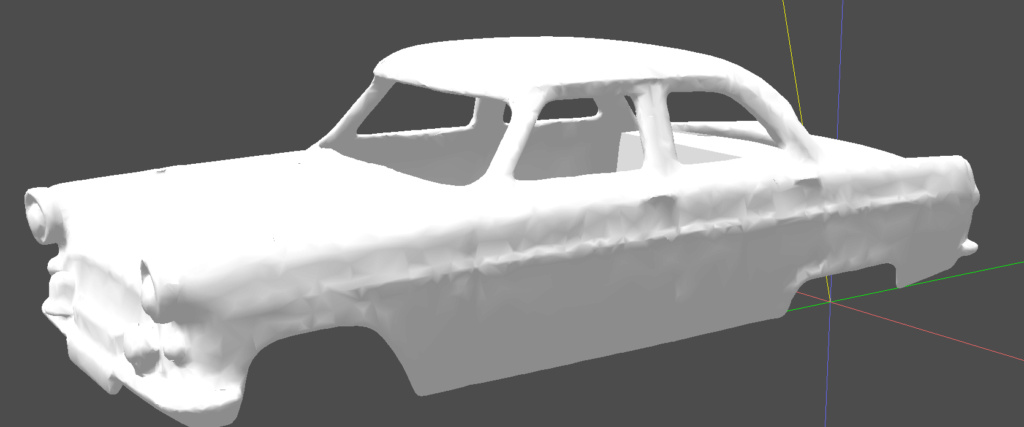 The 3d is odd to say the least;

I tried to get rid of the lumps in Simed to no avail but if anyone knows a way to smooth it please let me know  
Morris Minor 4 door;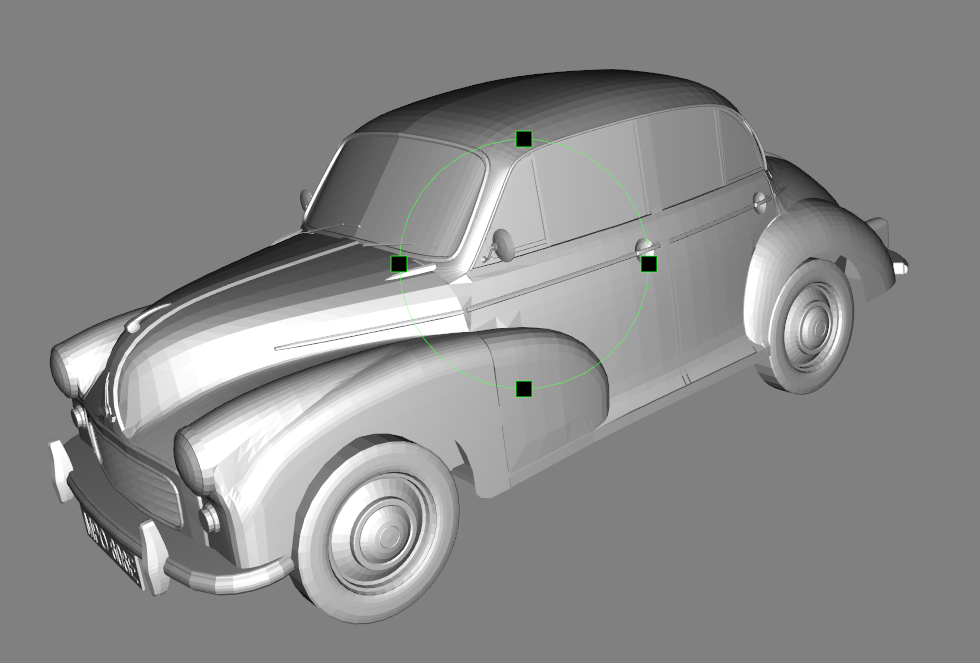 I know there's a Moggy mod out there but there were a few 4 doors that got raced! A bit pointless maybe but it would be an interesting add-on to the mod if I ever run out of other stuff to do  
Back to the 'Bangers' mod and here's some more candidates;
Austin A40;
This is similar to the A50 in that it's a nice model that needs detailing. These were raced a lot too through the 60's and beyond so plenty of cars to replicate out there and high on my to-do list.
Sunbeam Rapier;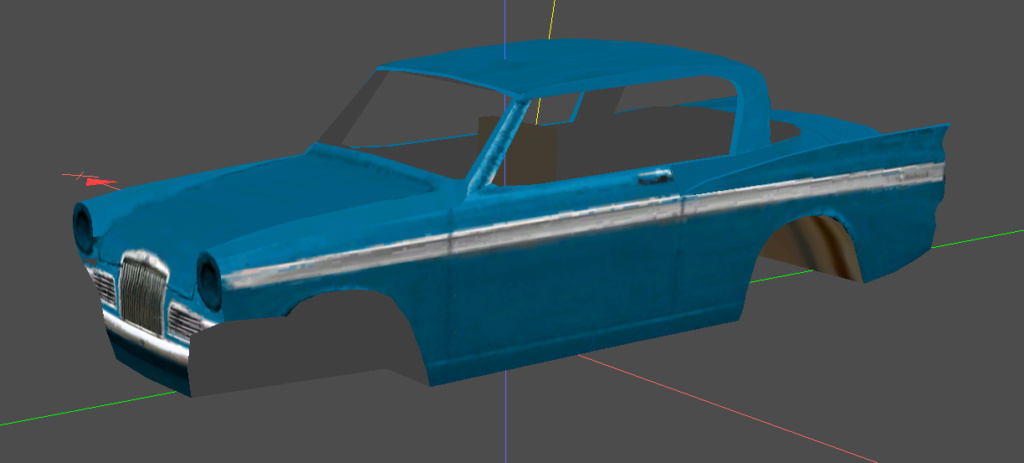 As above. These would be great for the 1963 BSCC series but lots of chrome bits and interior to add first!
Zephyr/Zodiac MK3;
The Zody is another car raced the BSCC in '63. This is an ok model needing work. The Zephyr is quite good in places but has some weird shaping to the side and a roof that looks like an afterthought. Might be possible to combine them  
A couple more Austins. These are from Sketchup iirc.
Austin 1100;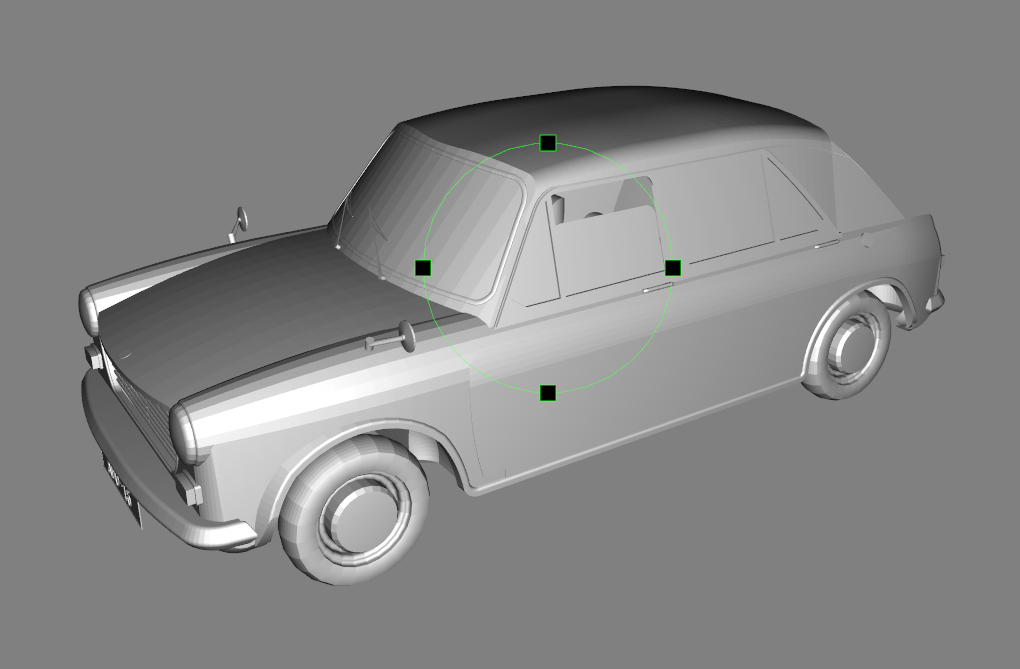 Not raced often but there was a couple Rallycrossed in both 2 and 4 door versions.
Austin 1800;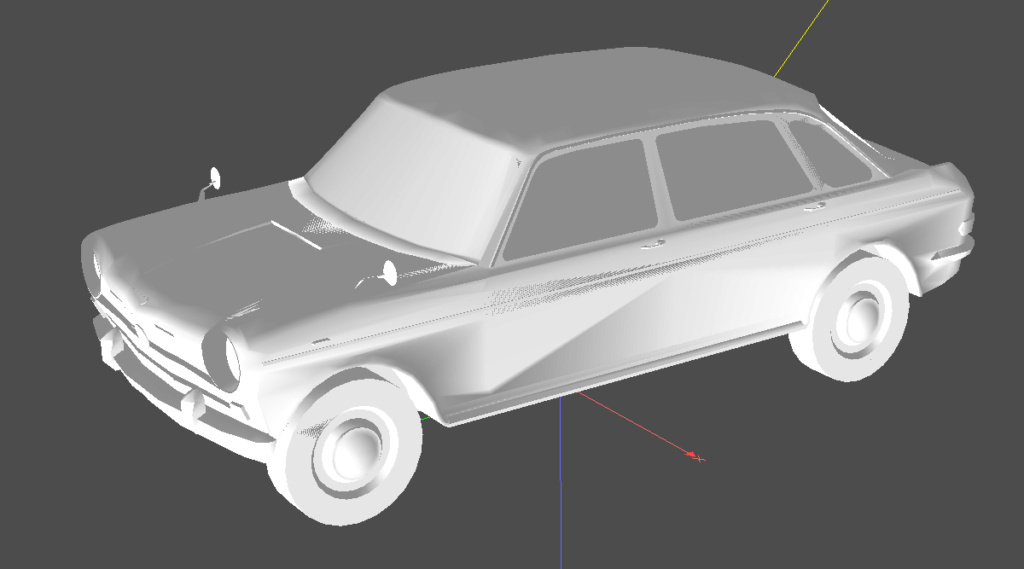 The old 'Land Crab' did make the odd appearance in endurance Rally's and Rallycross. This one's not too bad but really needs the front wheel arches moving back a little.
Ford Consul Capri;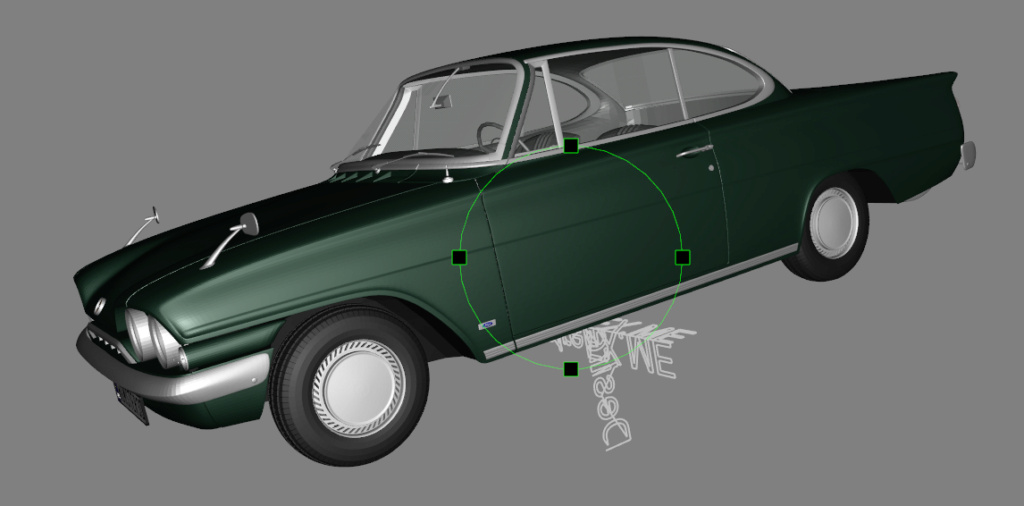 A beautiful model of a beautiful car but did anyone ever race one of these?
Ford Cortina MK2;
There's the Lotus MK2 already released which uses the old Rally Trophy shell but this is a much more detailed body. Would obviously need a 2 door version but that's already been done for AC. It'd be a nice way to update the existing mod in the same way I plan to do the Anglia's.
Ford Capri MK2;
This has been on my hard drive for a long time. I've owned a couple of these back in the day too so might get it sorted one day  
Triumph 2500;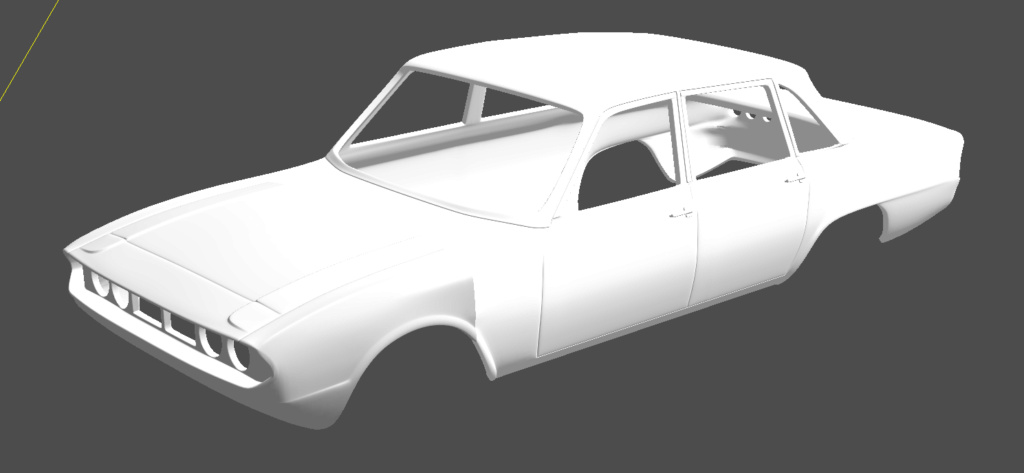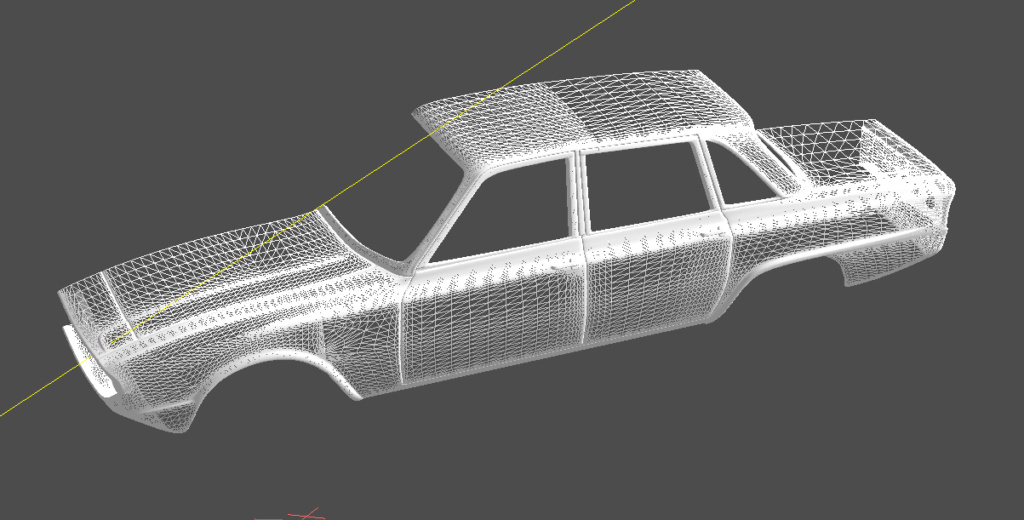 A much nicer STL file than the Consul! This would make a very good mod if only I can find the time to get on with it  
I'm sure there's even more stuff lurking on my drives. Let's see what you've got stockpiled or know about and maybe some of it can hopefully get built and released