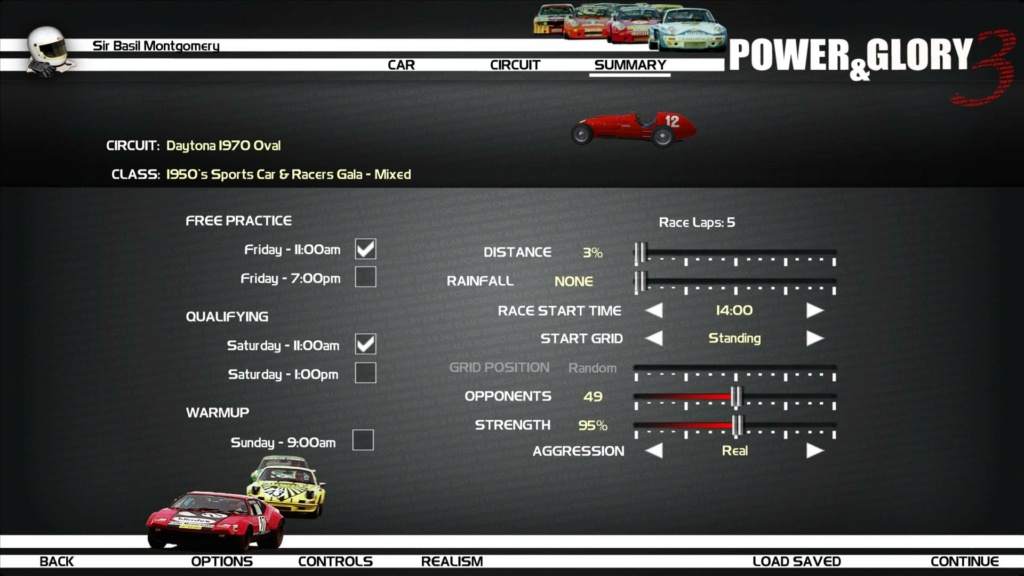 On any track the opposition slider under 49 cars is white, over this whatever I do it is red even though I can exceed this number
and race them, any ideas how to fix please.
As an example "70daytona" says it can run 100 cars on its grid. I have enough cars in the mod to fill the grid
its well over 240 cars I am puzzled why the slider still stays red anyone any ideas.