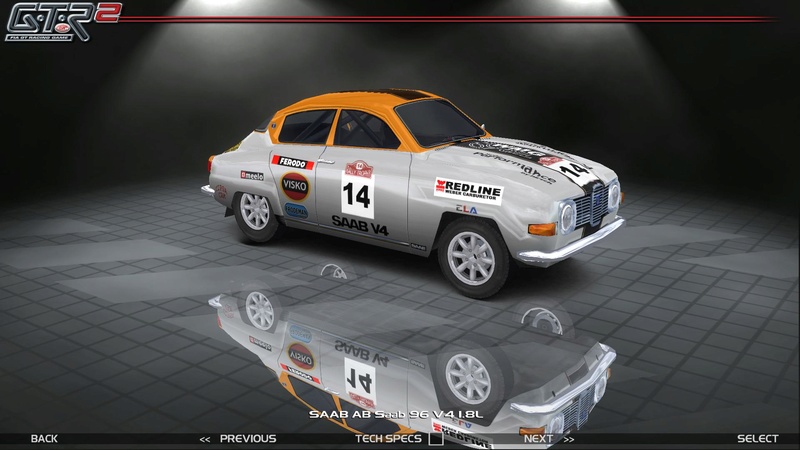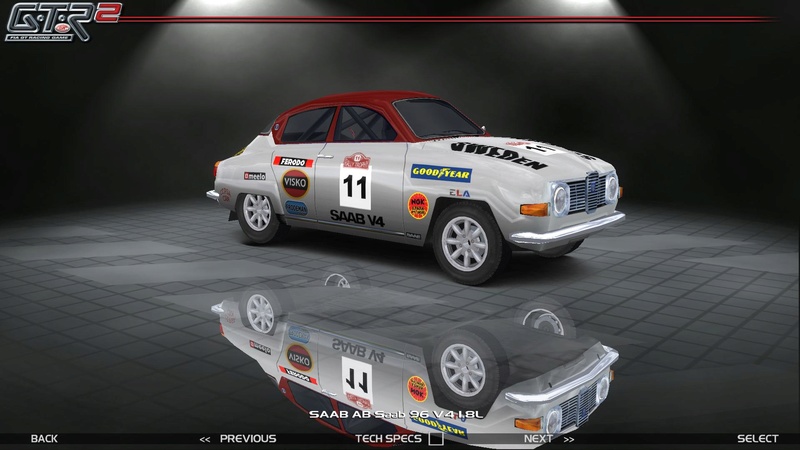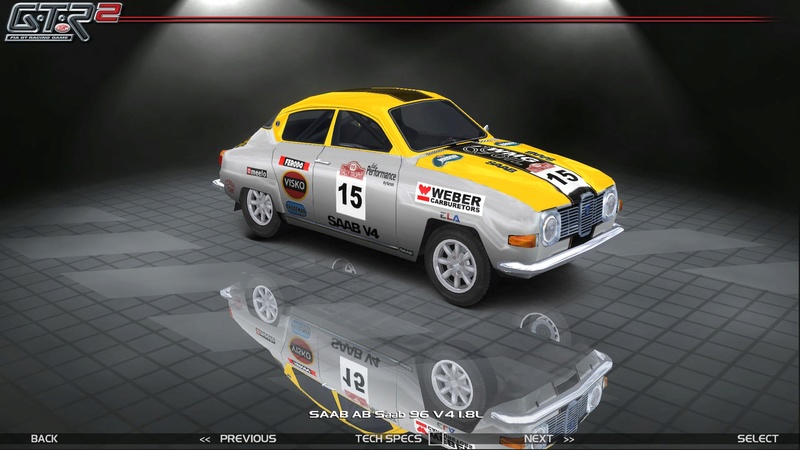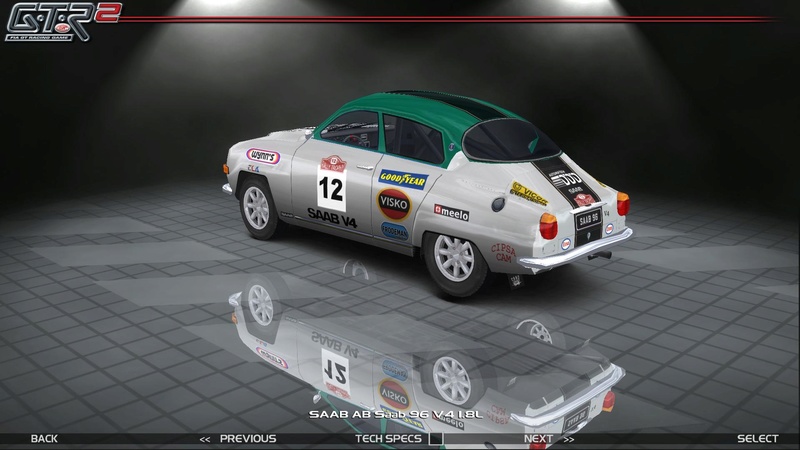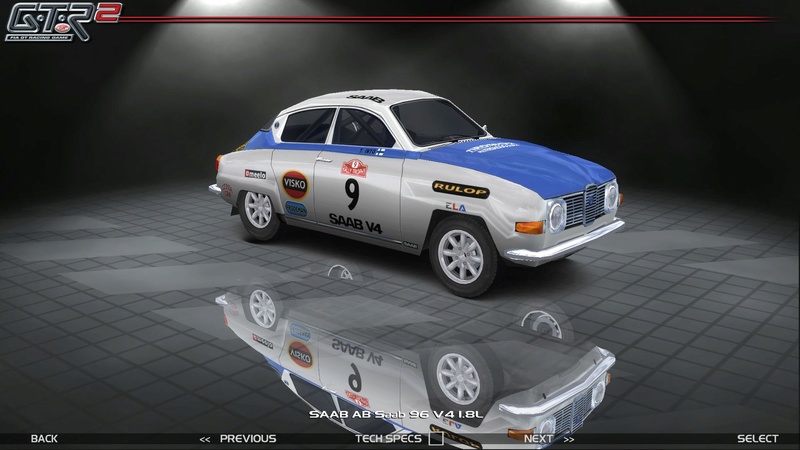 MOD IS NOW UPDATED TO Ver 2.0 -Minor Changes.
Made the cockpit dashboard detail a bit sharper (low poly so limited to what I could do)
Engine a touch more HP
Front and rear suspension changed original too bumpy.
front suspension lowered
Sheepy's Speedo and Tacho calibrations (thank you Sheepy).
New download link below
------------------------------------------------------------------------
This is the Saab 96 V4
All Cars running the Rally 1800cc Engine
Close ratio Gearbox updated ratios
Lowered Suspension
Suspension setup modified
Pirelli race tyre
7 cars in total.
Mod is for GTR2  GTL-GTR2    classes="GTL, TC-65, Saab_96_V4 "
http://www.mediafire.com/file/ubsd77zeofbjmnb/Saab+96+V4.7z
All Credit goes to Nuppiz for the Original Mod. I believe it is the only Saab 96 in existence for GTL  and GTR2
I managed to do some extra skins for the mod they are not ideal due to the limitations of the Template supplied but at least it gives us some extra cars on the grid and they do not look too bad.
Happy Racing