hi to all Marcos LM600 mod fans.
Ive decied to put here a small info what I am trying latest days

the
Marcos LM600 mod
was released at 2007, and was a nice success, I would say.
still some people noticed a strange mesh shading, mainly the car hood. it was fault of a very old, low poly and bad made 3d model (many times reworked), together with unhappy ZModeler mesh smooth shade settings.
few days back Ive tried to fix it, just for fun.
well, unfortunately it would need to create the mesh newly infact, to make it properly looking... but Ive tried just simply resmooth (subpatch) the old mesh, and it doesnt look so bad, I suppose. Ive also added some rear car body wheel 3d intakes.
if there will be interest, I could try to make it public releasable. the only thing I am affraid of all the additional skins, available at NoGrip -they will be not 100% compatible because of a new mesh re-uv mapping.
here is a very early ingame car screenshot without textures and specular maps.
do you like it?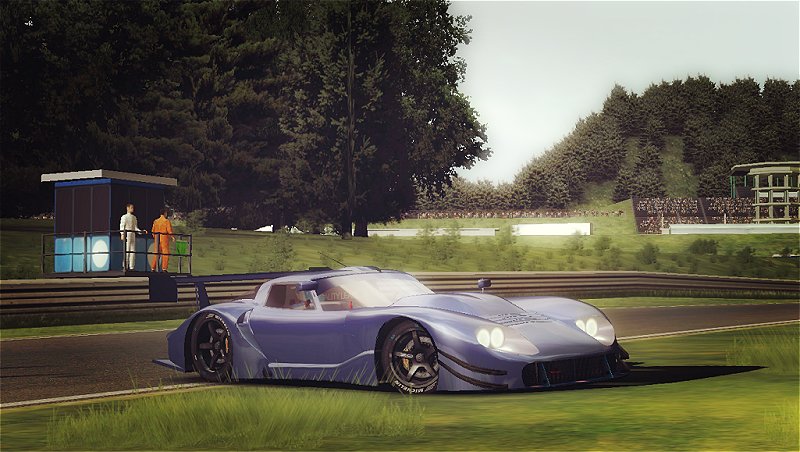 this are the original mod car pack screenshots: